We are delighted to be sponsoring the Girls Code Fest, a virtual coding conference, dedicated to girls and young women, featuring 13 coding events within STEAM industries.
This year's festival will be a 3-Saturday event starting March 13th and consists of educational panels and hands-on workshops within Software Engineering, Data Science, and Product Design domains. The event will feature over 20 female speakers and artists from countries such as the United States, United Kingdom, Europe (Sweden, Switzerland, Croatia), India, Pakistan, and others.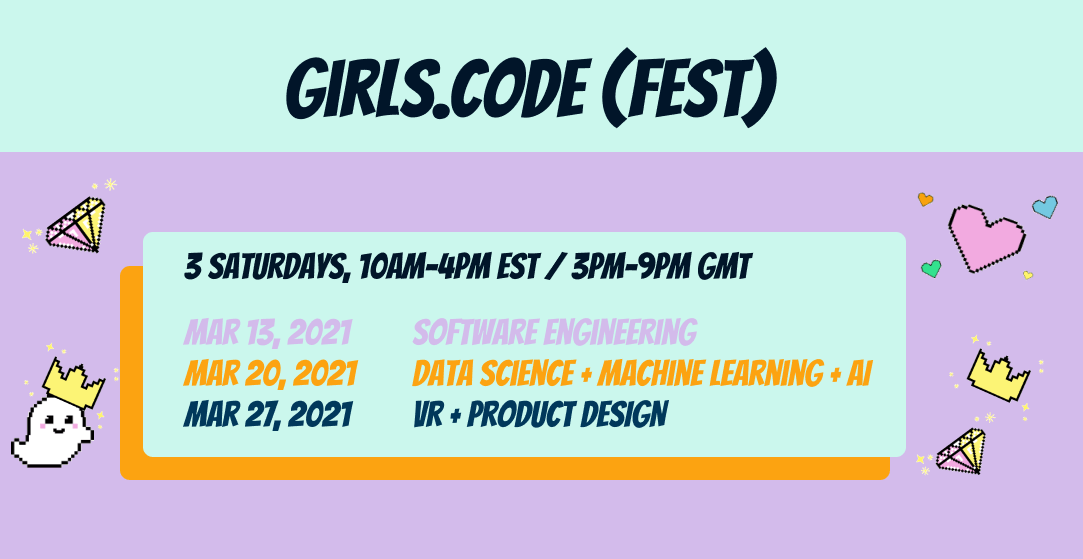 The festival's goal is to teach girls and young women to code, connect them with female leaders within the coding-related industries, kickstart their professional interests & aspirations, and bridge the gender-based tech gap.
About organisers FemZquared's mission is to create a supportive and inclusive community, promoting diversity, authenticity, talent, and inspiration by sharing stories from women all across the world and organizing free educational and professional programs for all young women.