We are delighted to have won the emerging technology solutions category at the Analytics Institute Fellowship & Industry Awards, recognising the impact of our VisiMetrix solution on transforming data and visual analytics among Telecom Service Providers. The award reflects our focus on applying advanced data analytics technologies to augment, improve, or automate human decision-making for better business and customer outcomes.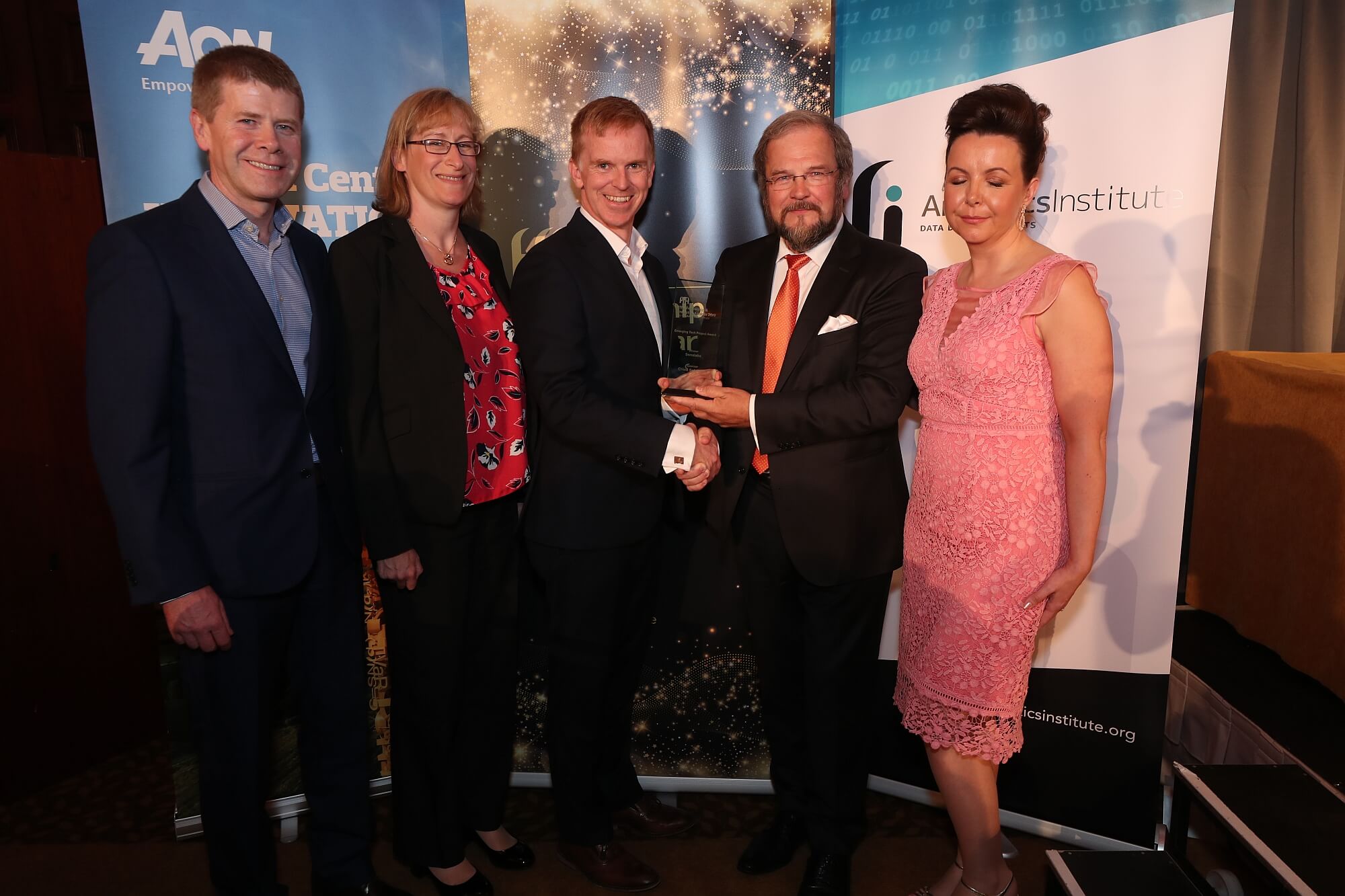 The Fellowship & Industry Awards (FIA) acknowledge professionals, teams and organisations who have made an outstanding contribution to the analytics and data science sector in Ireland. The FIA awards are the ultimate in peer recognition with winners selected by Analytics Institute members in a nationwide vote.
This year, our work within the data analytics domain also saw us nominated in the Analytics Innovation Award category. It is an honor to be finalists for such prestigious categories, especially amongst our peers and fellow analytical practitioners, whom help drive the industry forward.
VisiMetrix is a domain specialised solution for the telecom service provider industry, designed to share near real-time network intelligence across multiple user groups within the organisation. It combines network performance visualisation, monitoring and analytics on a single platform enabling end-to-end service management. While VisiMetrix handles the complexity of this multi-dimensional problem, the key to the solution's success has been in making that data available in an intuitive manner for a range of end users through dashboards, wallboards and tailored visualisations for their unique functions, from CxO to Care Agent.
VisiMetrix is constantly evolving based on new research and innovation as well as valuable customer feedback as we introduce new features, including machine learning techniques in areas such as anomaly detection and clustering.
If you'd like to learn more about VisiMetrix, visit VisiMetrix product page.