Last week, a bunch of Sonalakers attended LeadDev 2022 Berlin. Over the two days, a host of top-class speakers shared their thoughts and experiences on engineering leadership and organisational development.
Twenty eight talks ranging from 10 to 30 minutes in length meant that we got to hear from a wide range of speakers. On Monday, we got together to pick out some of our highlights.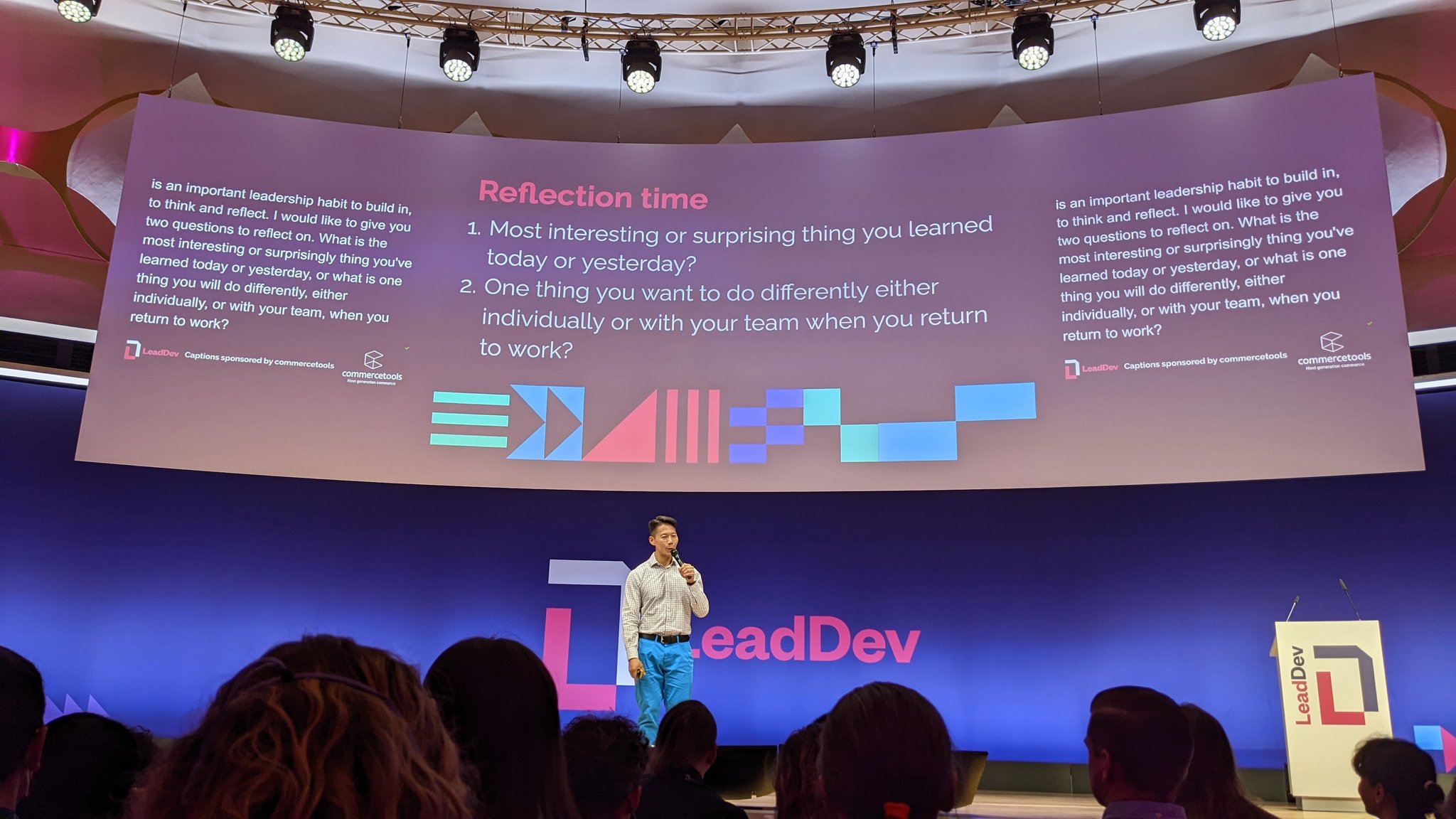 Photo credit: @reknirbf
Stop! Strategy Time!
Lena Reinhard presented a framework to help engineering leaders take a pause from the day-to-day and make space for strategy. Strategic leadership is a habit.
Shopify's Remote Working Toolbox
James Stanier shared some best practices, and ideas to make remote teams a success. We particularly loved his emphasis on writing for others as a keystone for asynchronous work. His blog, The Engineering Manager, is also a great source of valuable information.
Setting Goals as a Senior Individual Contributor
Sabrina Leandro presented some very concrete, actionable advice for engineers stepping into a principal role where they need to focus on working across the organisation rather than within a single team.
Scaling Engineering Organisations
What got you here won't get you there. As engineering organisations grow, they reach a point where they need to change to sustain growth. Sangeeta Handa shared her experiences on when and how to achieve that.
Developer Productivity 2.0
Too often we use Jira reports to get a handle on team productivity. While there may be some insights we can take from them, the real measure of productivity is business value delivered. Gergely Orosz, of Pragmatic Engineer fame, dug into this nuanced topic and how teams can identify issues that affect productivity.
We'll definitely be attending next year. In the meantime, @TheLeadDev is definitely worth a follow.