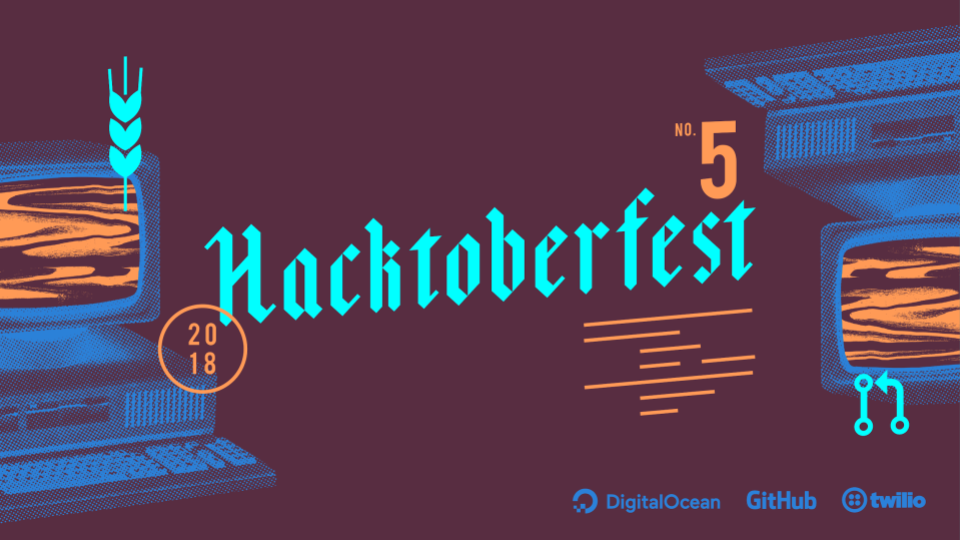 On Saturday 13th October we had the pleasure of hosting Hacktoberfest Poznań. In its 5th year, Hacktoberfest is an annual event to promote developer contribution to open source initiatives. Throughout the month thousands of people across the world contribute to open source projects hosted on GitHub.
The rules are simple - participants can pick any GitHub project and make useful contributions in the form of pull requests. The only limitation is that contributions must be submitted within the month of October. The first 50,000 participants who submit 5 contributions or more are rewarded with a highly sought after limited edition Hacktoberfest 2018 t-shirt!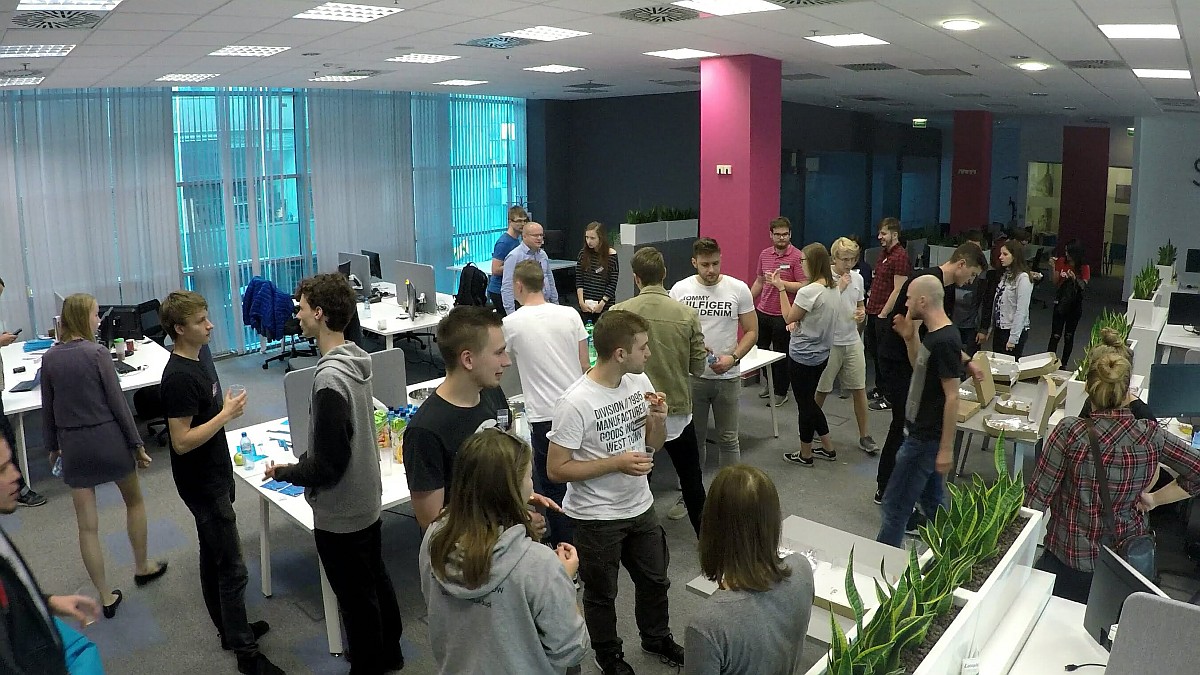 As active supporters of the open source movement we really wanted to get involved so we decided to host a Hacktoberfest meetup in our SonalakeHQ Poznań office.
Almost 80 developers came along to chat, code, share knowledge, and give some great presentations. The agenda was packed with 10 super talks about open source, software development practices, tooling, architecture, and frameworks with speakers ranging from talented graduates through to experts in serverless architectures, machine learning, and even steganography.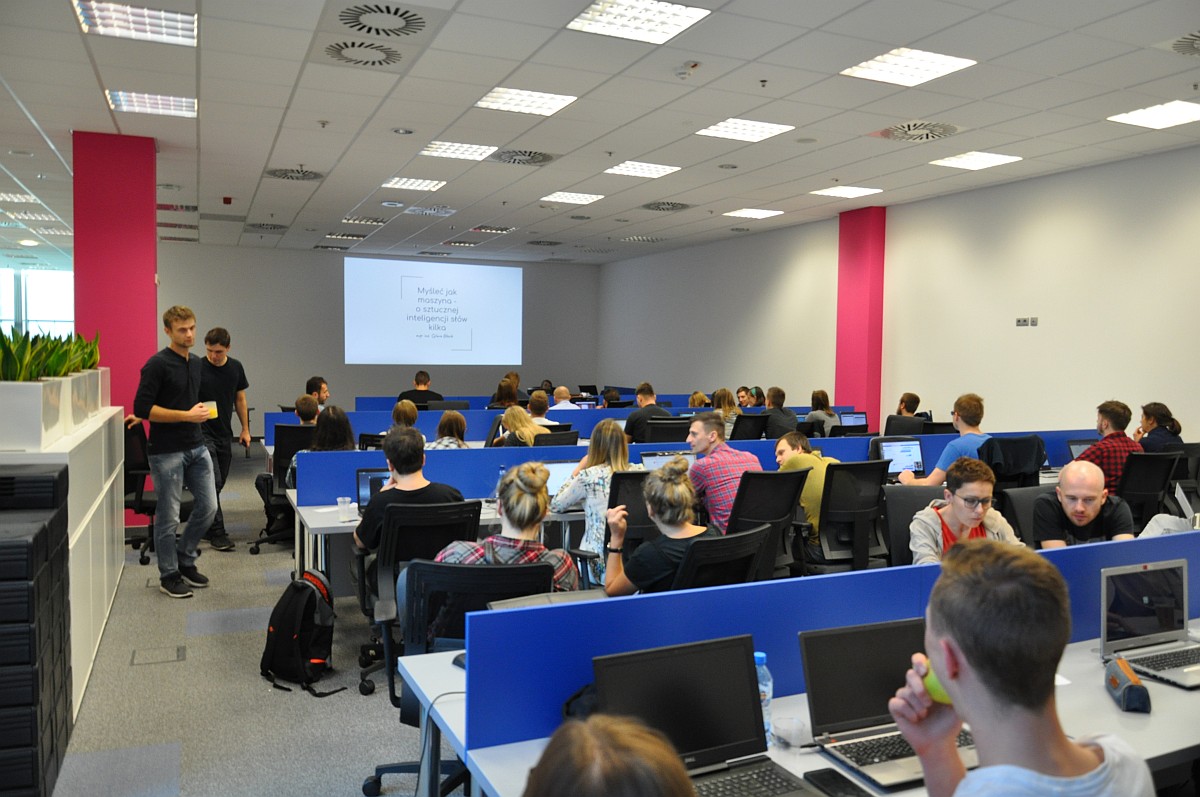 By the end of the day the participants had created 14 solid pull requests each of which was sonically announced by physically mashing the ceremonial "magic" button. A big thank you goes to the warped genius of Rafał Zbytniewski for creating the device. Rafal also provided a DIY games console powered by a Raspberry-Pi - breaks are important!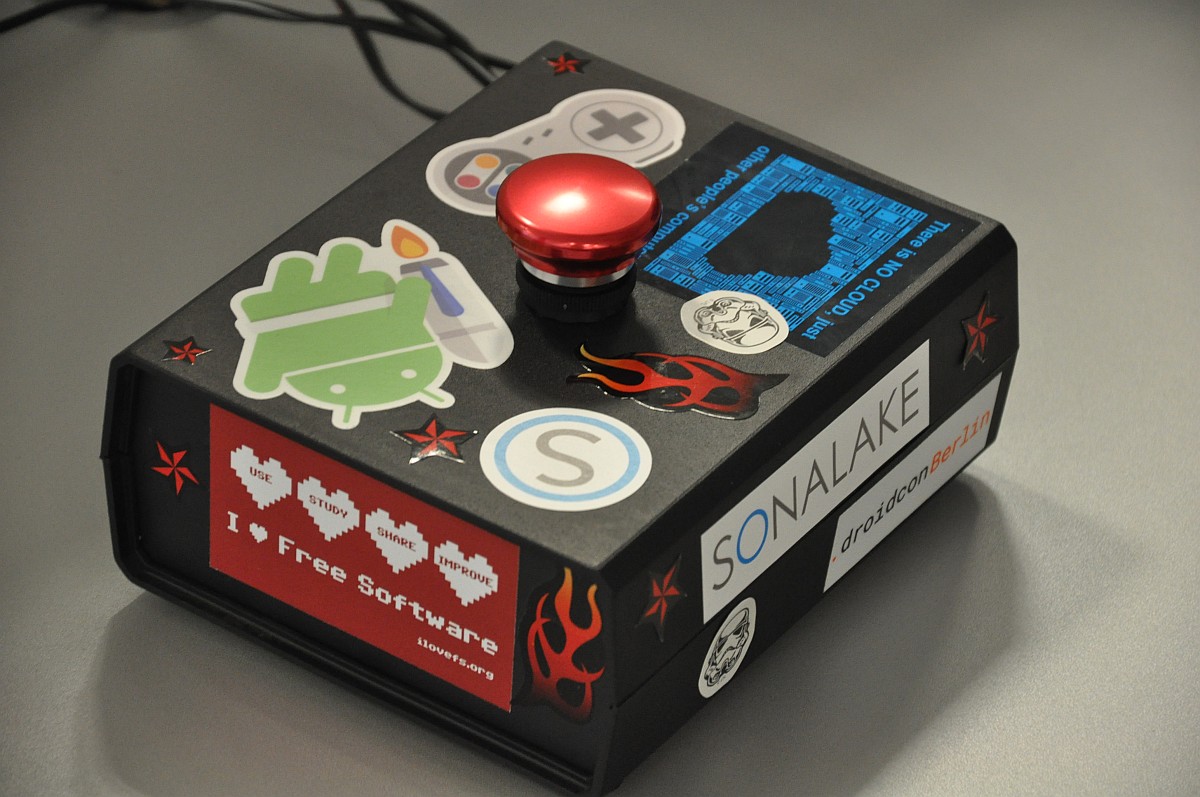 We would like to thank everyone who joined us on Saturday and our fellow Sonalakers who put in a lot of effort to make the event a great success.