We want our offices to be more than a business workplace, with opportunities for developer communities and meetup groups to use the spaces to work on and discuss the latest technologies.
We were delighted to host the February Java User Group meetup in our Poznan office. It was a really well attended event with 100 tickets distributed.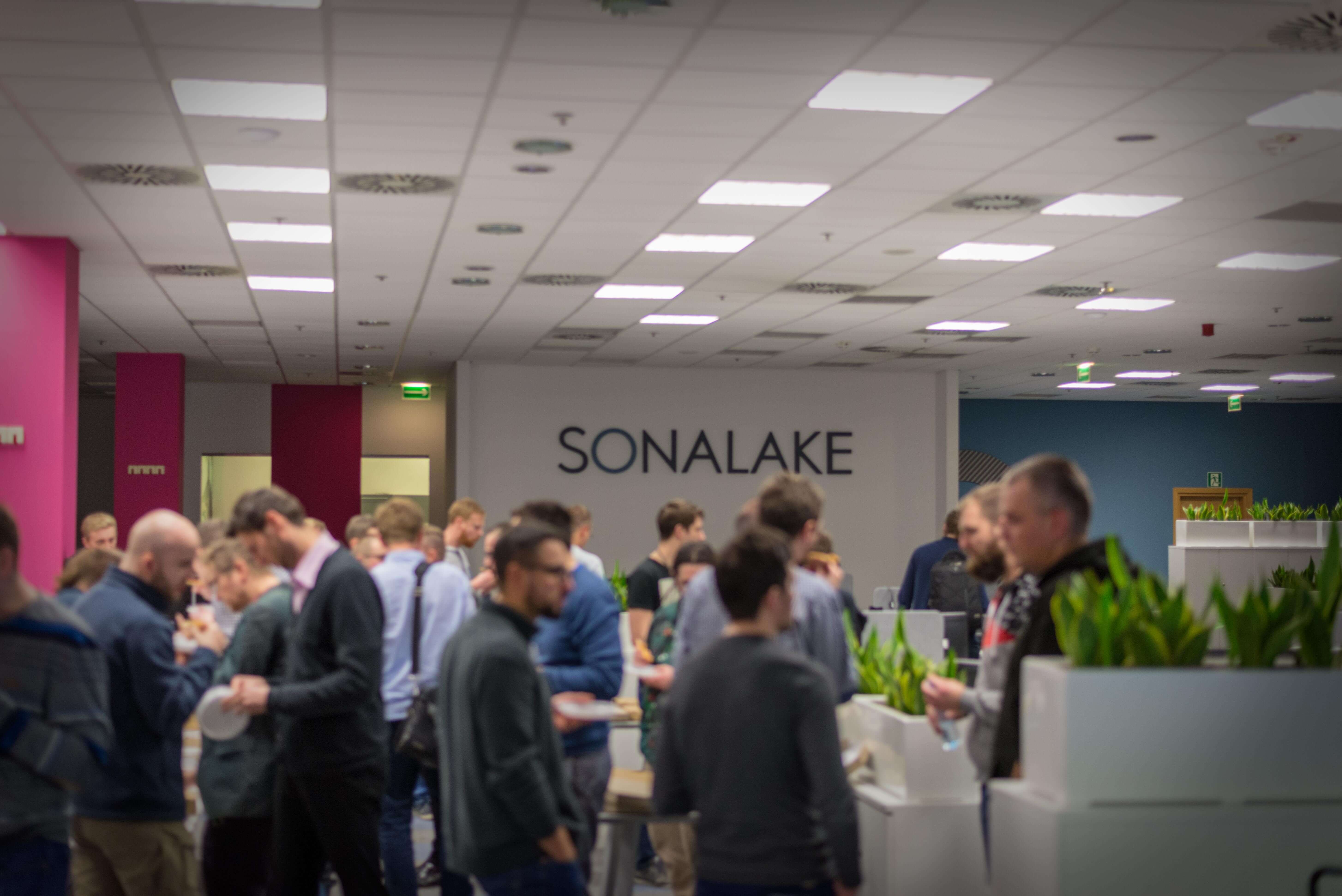 Poznan Java User Group (or JUG) is one of oldest and the biggest Java User Groups in Poland, gathering students, academic teachers, experienced software architects and programmers from various companies and universities across the area.
One of the speakers was our colleague Szymon Winiarz who shared his insights on serverless software architecture. The second presentation of the event was focused on Haskell programming language.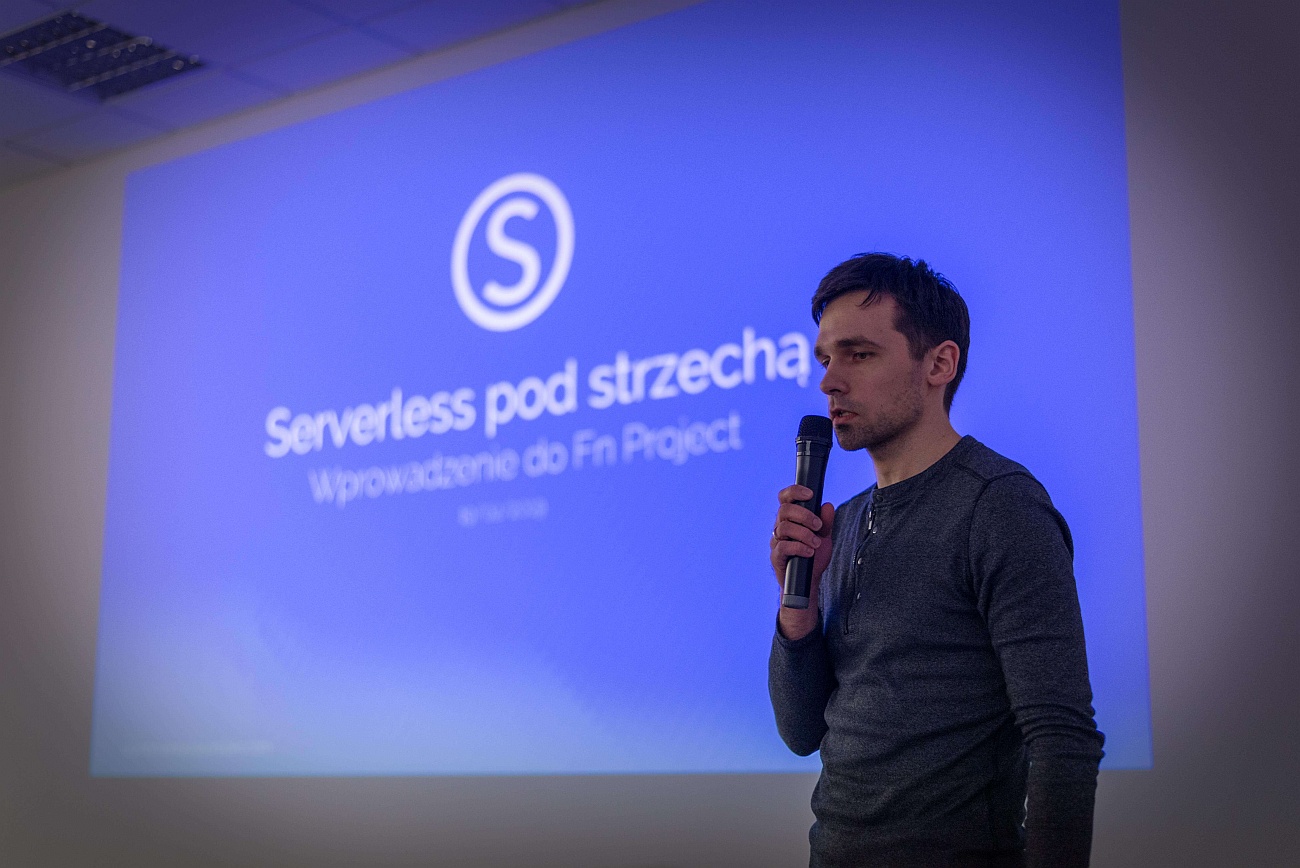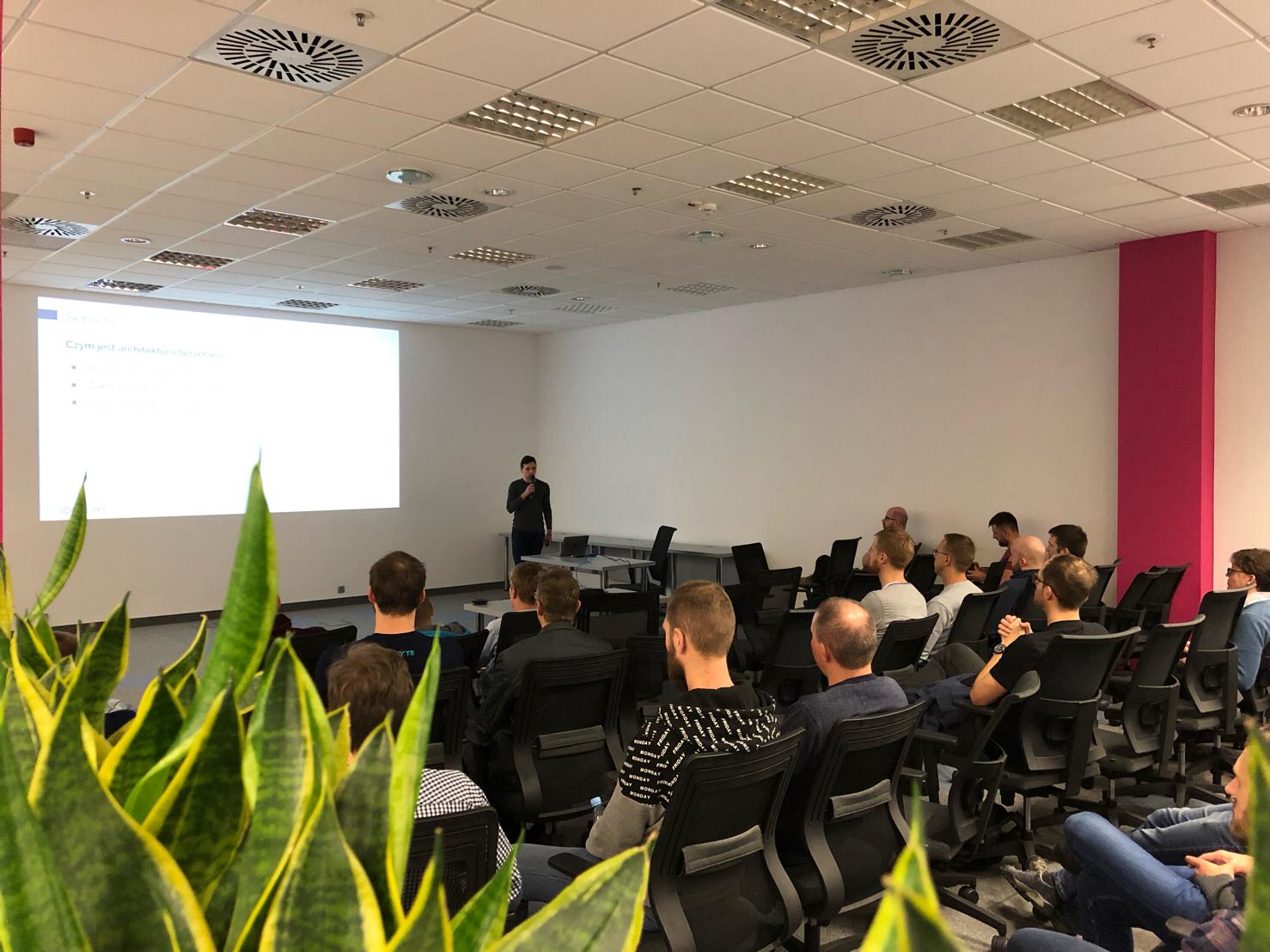 There were also plenty of interesting questions and a few attendees expressed an interest in speaking at the next meetup. Thanks to everyone who joined us for the evening and we're looking forward to the next one.