We want our offices to be more than a business workplace, with opportunities for developer communities and meetup groups to use the spaces to work on and discuss the latest technologies. For this reason, we were delighted to host the November Java User Group (or JUG) meetup in our Poznan office. This was our second time hosting and we had a fantastic attendance, with over 120 tickets distributed.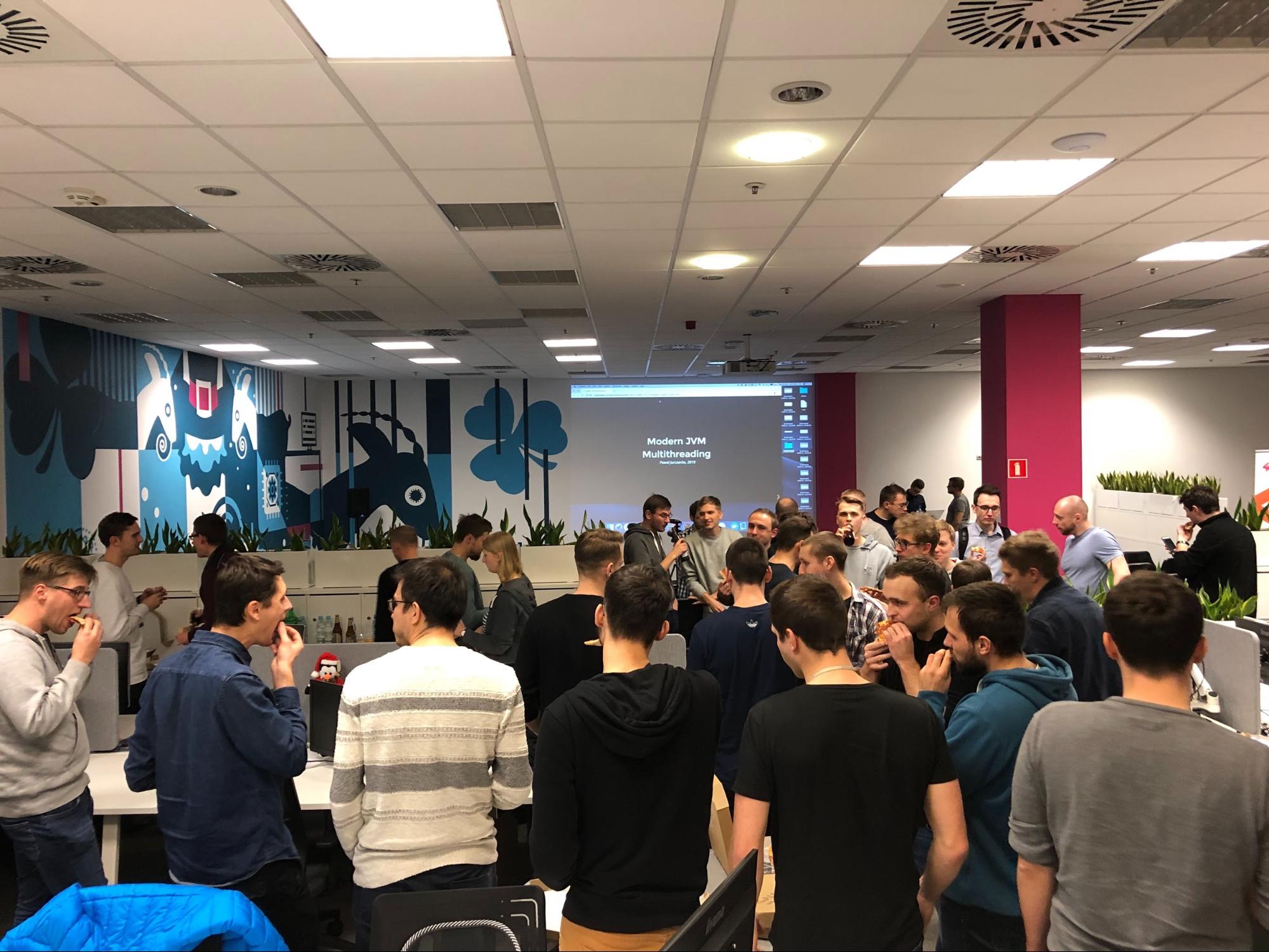 The Poznan JUG is one of the oldest and the largest Java User Groups in Poland, gathering students, academic teachers, experienced software architects and programmers from various companies and universities across the area.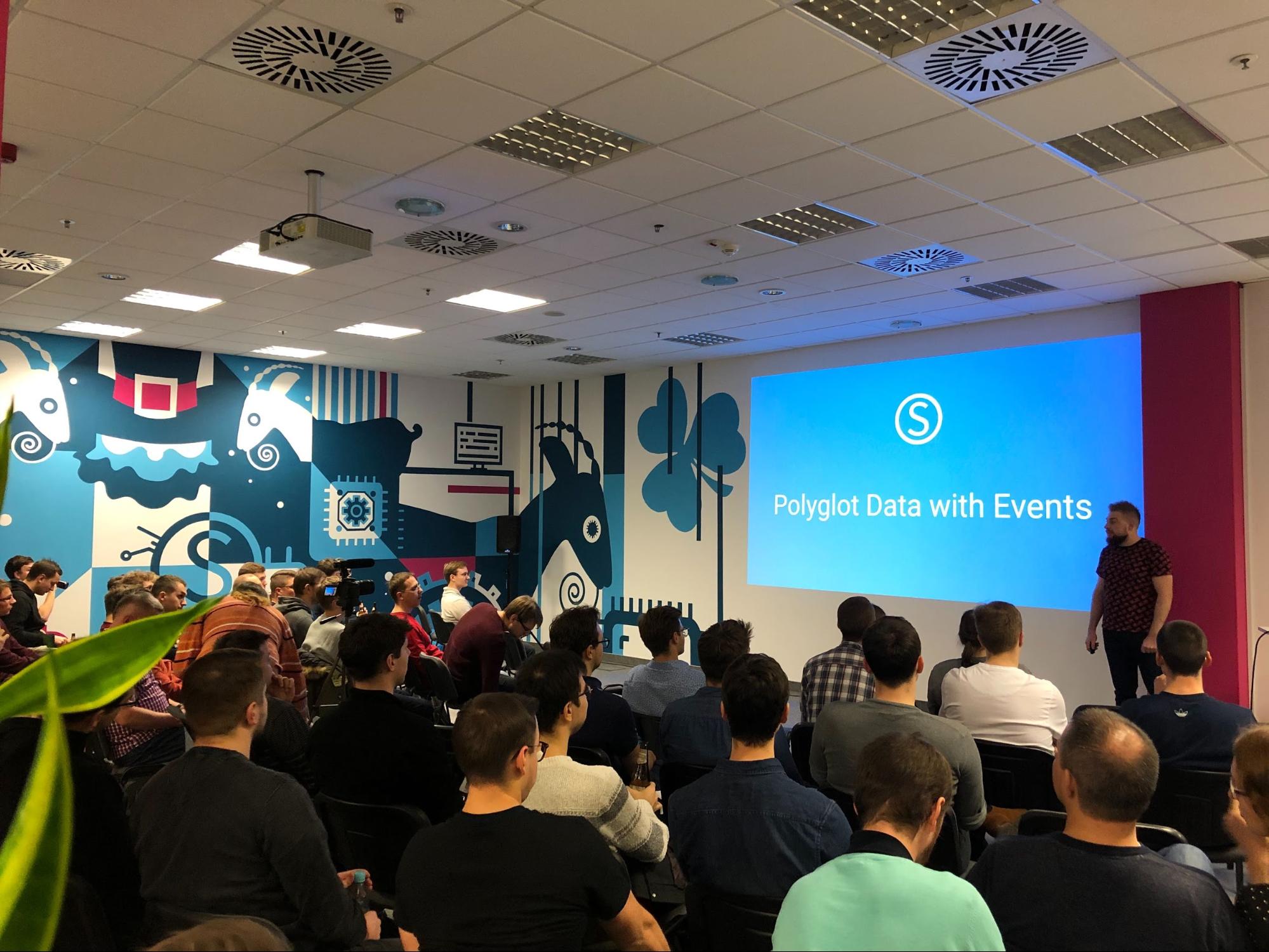 The first speaker was our colleague Adam Bugajewski, who shared his insight into Polyglot Data structures with Events. The second was given by Paweł Jurczenko, focusing on Modern JVM Multithreading. This year saw a new exciting dynamic to presentations as, for the first time, they were streamed online / on Facebook. This was a new opportunity to further reach out to developer communities, to facilitate a space to learn and discuss the latest industry trends.
Both presentations were met with interesting and engaging questions by the group, leading to in-depth discussion and expert opinions being shared. A few enthusiastic attendees have already expressed an interest in speaking at the next meetup, and we are excited to receive them.
Thank you to everyone who came and contributed, we can't wait to see you at the next gathering!
--
PRESENTATIONS: