We believe in investing in young talent, providing opportunities to gain hands-on experience and learn about what it takes to become a complete engineer working on commercial software within a team and with customers.
That's why each year we engage in numerous initiatives designed to help students and new graduates to gain their first real work experience. This year is no different. Here's a quick summary of our recent activities in Dublin and Poznan.
Cooperation Agreement with Poznan University
In late January, we signed a cooperation agreement with the Poznań University. The agreement enables us to work more closely with the student community.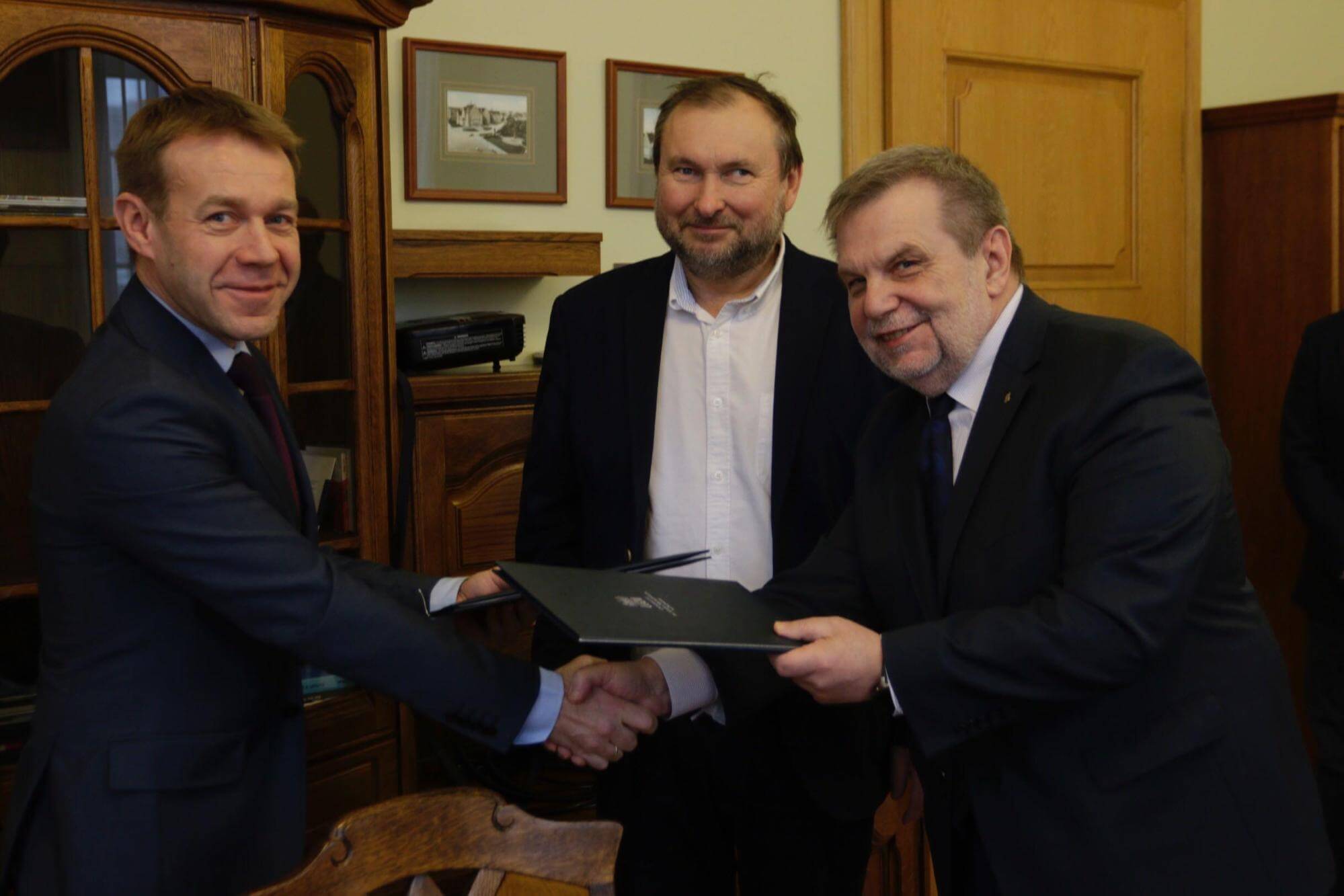 As part of the agreement, we will be participating in initiatives such as joint-lectures, workshops, internships, and cooperation oriented towards employment of university graduates.
We have a long tradition of providing opportunities to young engineers to gain their first work experience. Our graduate software developer programme has been widely recognised by industry and academia alike. Last year the programme was shortlisted in the 'Excellence in Talent Development' category at the Irish Software Association Awards, and was a winner at Tech Excellence 2017 awards, claiming the Professional Development award.
Employers Forum in Dublin
In Dublin, our colleagues represented Sonalake at the IADT Employers Forum in Dun Laoghiare. Michael, Gordon, Thandi and Ciaran met with Computer Science and Digital Media students and discussed the trends and forces reshaping today's workplace.
This annual event is a part of Enterprise Week and brings together a range of employers who either have hired or hope to hire IADT students. A dozen employers from the IT/Digital Media sector participated, all keen to catch the attention of students from the range of relevant courses.
Each employer had five minutes to make a pitch to the students regarding their company's work, the skills they require, and how applicants can make a strong impression when applying. Following the series of employer presentations there was an opportunity for students and employers to network more informally.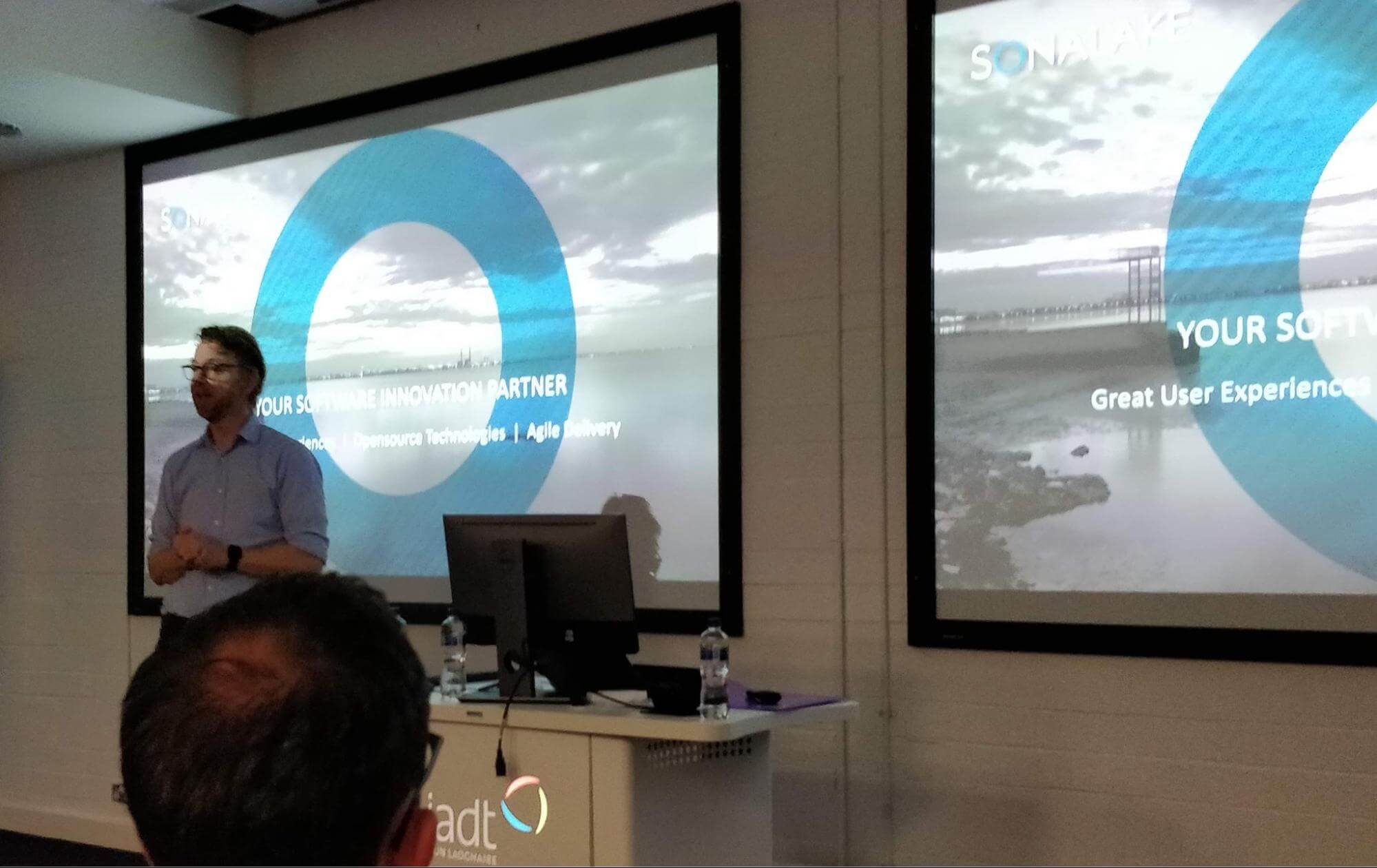 It's the third time Sonalake has participated in the event and each year the house is fully packed. It's always great to meet the crowd of enthusiastic grads and we hope that we find a match or two for some of our openings!
On another related note, we've already started assembling the Sonalake team for the upcoming Techies 4 Temple Street event. T4TS is a most important charity event in Dublin that unites the Irish tech and business communities to compete in a treasure trail where strategy and teamwork will ultimately determine the winners, all while supporting Temple Street Hospital.
Well that's it for the moment. The second quarter of the year is looming and it's going to be a busy one, so please do check back to our news & blog from time to time to stay in touch, and of course, just shout if you would like to talk about your latest software innovation opportunity.