When it comes to Internet connectivity, it appears that despite the many "all you can eat" packages from a variety of suppliers (both wholesale & retail), the reality is that when compared to our European counterparts, both Ireland & the UK are stuck with a fibreless diet for a long time to come.
At the recent Fibre to the Home Council of Europe conference attended by Sonalake, it was revealed that not only do Ireland & the UK not feature in the European rankings for current Fibre penetration, but that unless something dramatic happens, neither are likely to reach any significant penetration before 2022.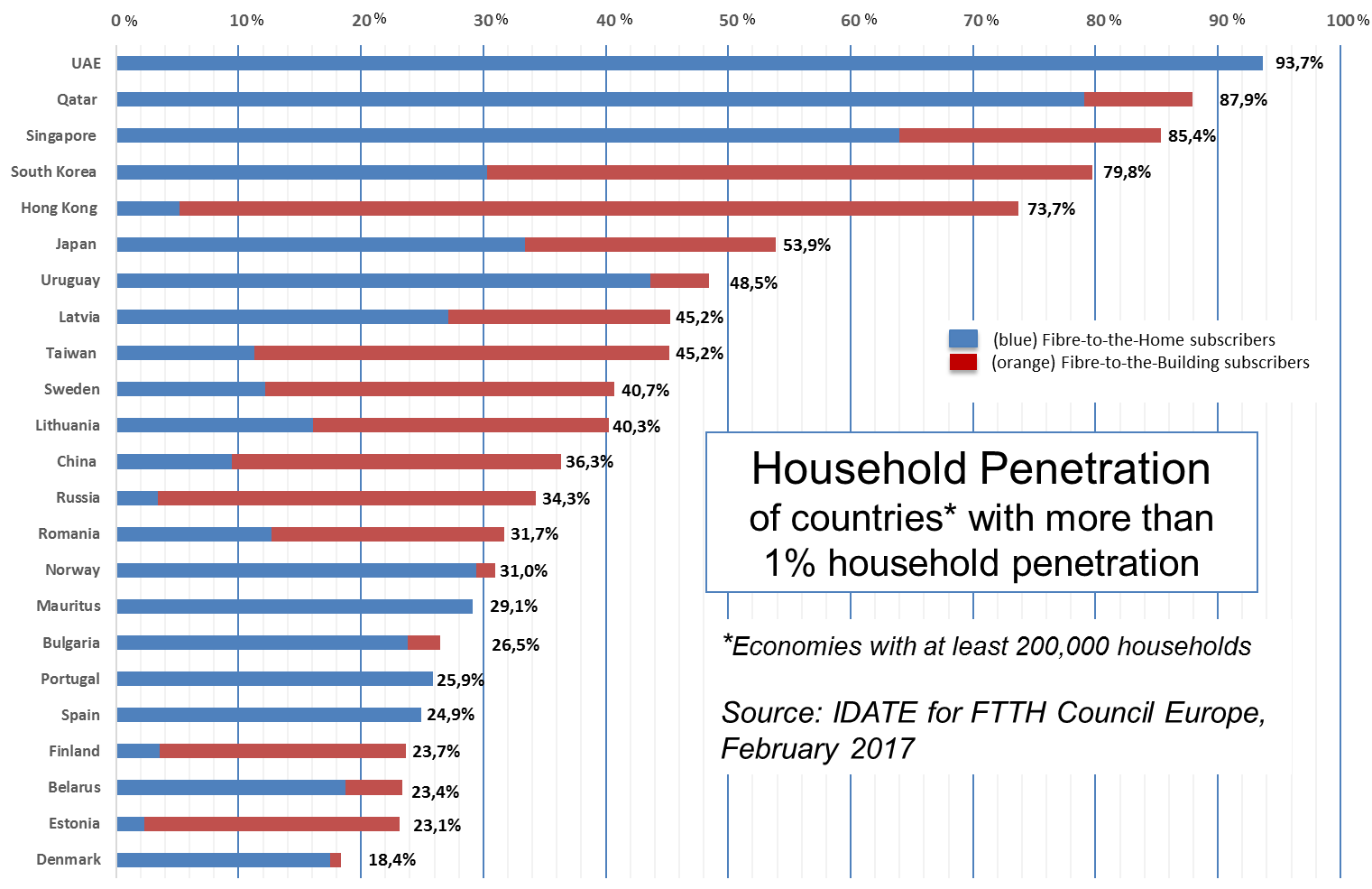 Source: FTTH Council Europe, February 2017
For the rest of Europe, there have been a number of initiatives to kick start fibre rollout and these received recognition at the broadband awards. They included the bottom up approach of Citizens in Sweden initiating their own scheme and requesting grant aid from the government, the co-operative approach of Vodafone & Orange in Spain for a cost effective rollout using non overlapping networks, and the rural multi-broadband scheme in Poland. These initiatives have already connected fibre directly to tens of thousands of homes, not just the oft-touted "premises passed" figure used to inflate the illusion of progress. It would be remiss not to mention that Ireland also achieved an award with its future-proof & quality of service recognition of a broadband scheme which claims connectivity for 100 users.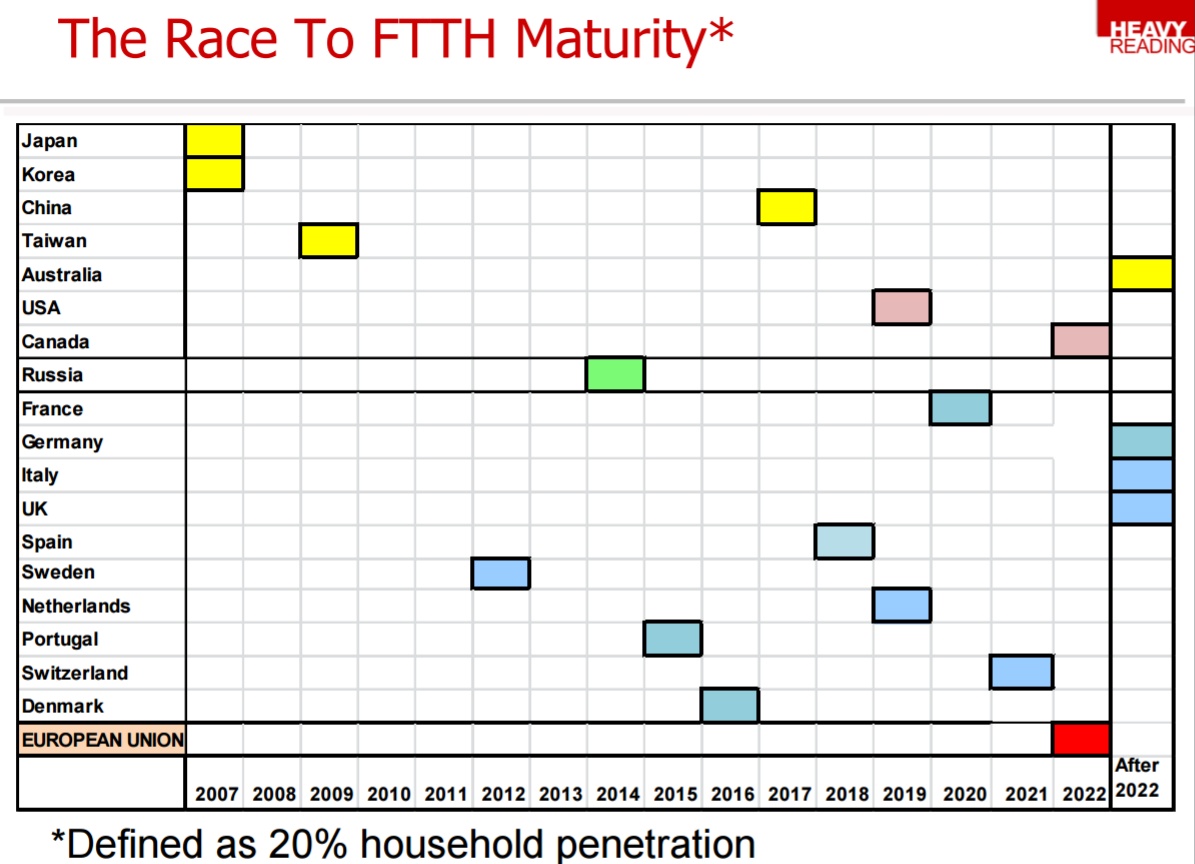 Source: FTTH Council Europe, February 2017
The situation provides significant opportunities for those seeking to gain a foothold in the market in these countries where it seems both the government and the traditional Internet providers have been slow to invest, notwithstanding the long awaited National Broadband Scheme in Ireland. The opportunities for new entrants to dark fibre provision, as well as for service providers, aggregators and back office solutions are significant and varied, as long as one can find the right partners to supply the correct dietary supplements.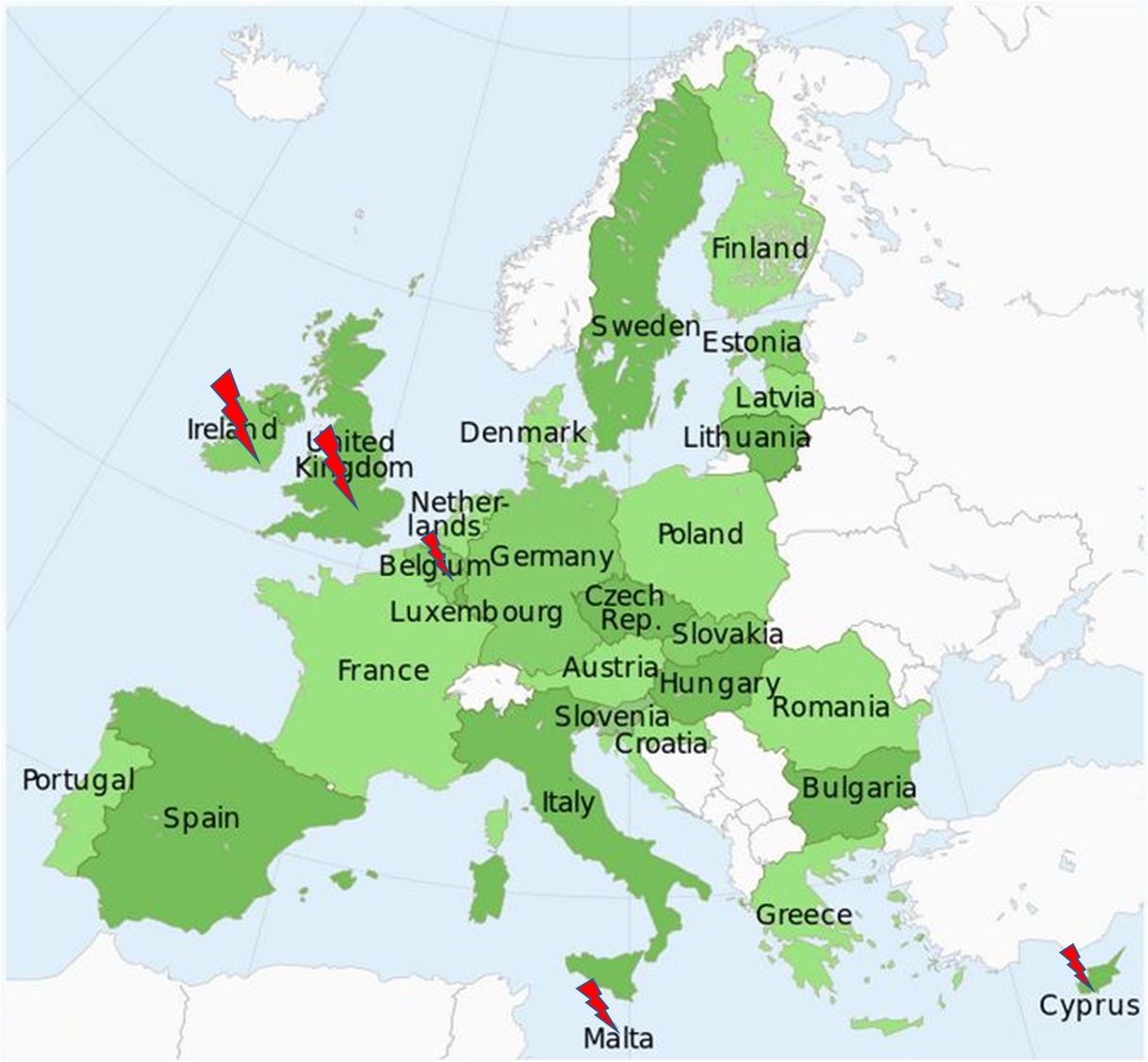 EU countries with < 1% fibre penetration
The key seems to be the initial investment requirements, given the low expected operating costs of a passive optical network structure. The high cost of laying that fibre, and the need to develop an architecture to bring the technologies together and the cost and time required to acquire a significant customer base leaves you needing some patience for that early investment to bear fruit.
Sonalake is an active software supplier in the FTTx space, helping operators to implement Business and Operational Support Systems in order to manage their customers and network resources. Check out our most recent case study here. The solution implemented directly addresses the economic challenges around fibre investment by allowing operators to offer service across multiple wholesale provider fibre networks.