How Sonalake supported Three in their quest to transform Arranmore through connectivity.
Until recently Arranmore, a rugged Atlantic Island 5km off the Donegal coast, was a world away from the infrastructure needed for modern business. The island was in decline, but its community and Three saw the chance for superfast broadband to change this and create a brighter future – one powered by connectivity and ready to do business with anyone, anywhere.
Challenges such as those faced on Arranmore abound in Ireland, a country with over 70,000 square kilometres of remote and difficult natural terrain and sparsely populated communities where the population density can be among the lowest in Europe. Deploying services in such an environment requires a complex supporting network of local access and backhaul throughout the country.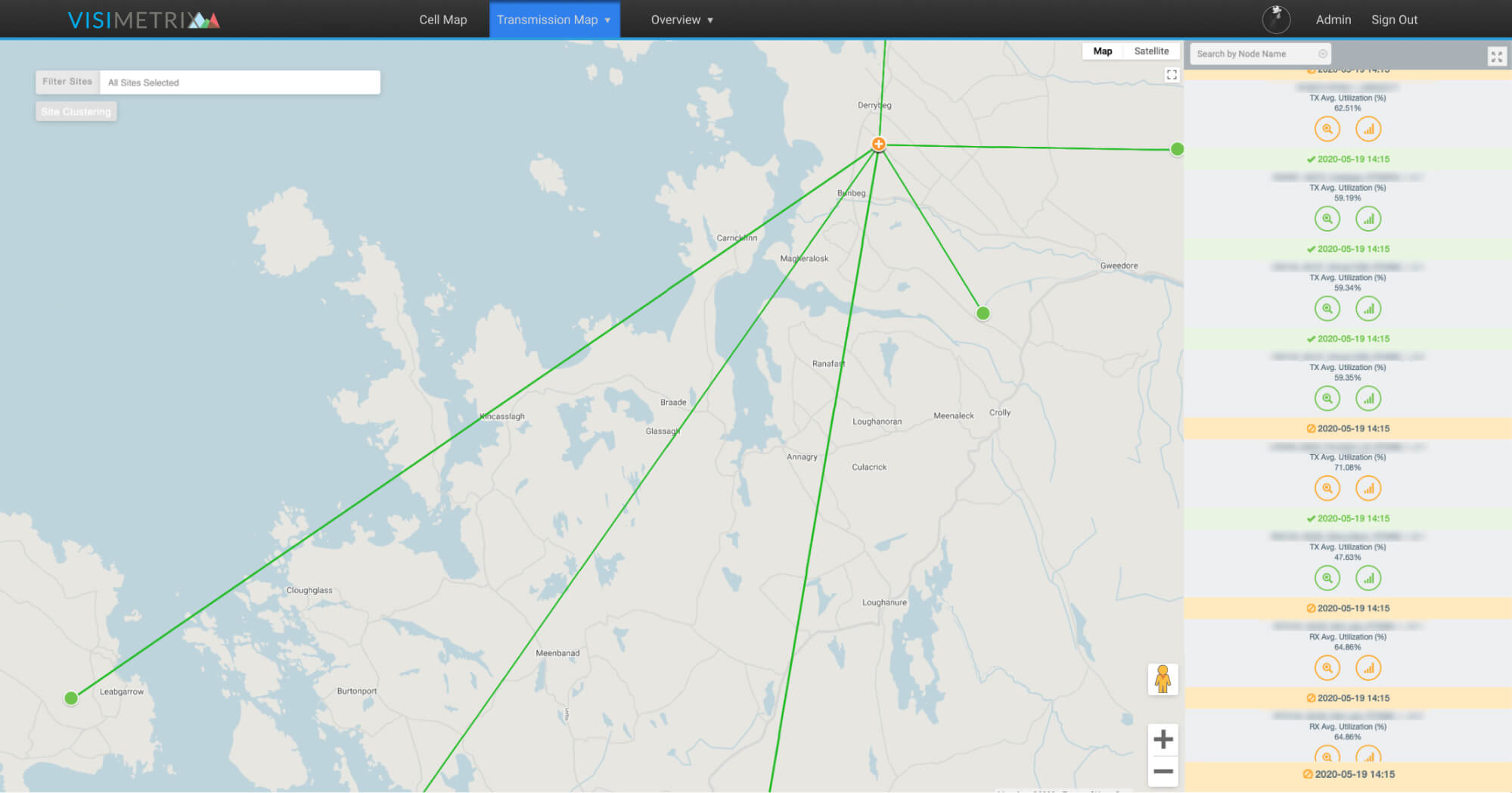 Demands are high. While excited by superfast broadband speeds, customers also expect high quality, reliable, dependable service. Delivering on this requires that Network Operators have real-time visibility of network health. To this end, Three has called upon Sonalake's unique network monitoring solution, VisiMetrix.
VisiMetrix is used by Network Operators to gain real-time insight into the health of their networks. The solution handles thousands of individual cells, links and nodes across multi-vendor environments within backhaul, transmission, fixed, mobile, access, and core networks. In Three's case this translates to monitoring key metrics of each cell site and network link to assemble and present a dynamic view of end-to-end service availability.
"VisiMetrix provides Three Ireland with the intelligence to monitor and proactively respond to service related issues within the network,often before these issues can impact customers. Its powerful alerting, network visualisations and dynamic thresholding abilities can highlight inter-dependencies and hotspots quickly, clearly and directly to network operations teams." - John McGrane, Head of Access and Transmission Networks, Three Ireland
Our journey with Three began in 2015 when we helped assemble network data and model a representation of Radio Access Network health. In 2018 Three expanded the scope to include Microwave Radio Transmission links connecting base stations back to the core network. In 2020, VisiMetrix 24x7 monitoring continues to grow with the network, displaying sites that are down due to planned works and upgrades, adding new technologies such as 5G, and enriching services with new data sources layered on top of existing views.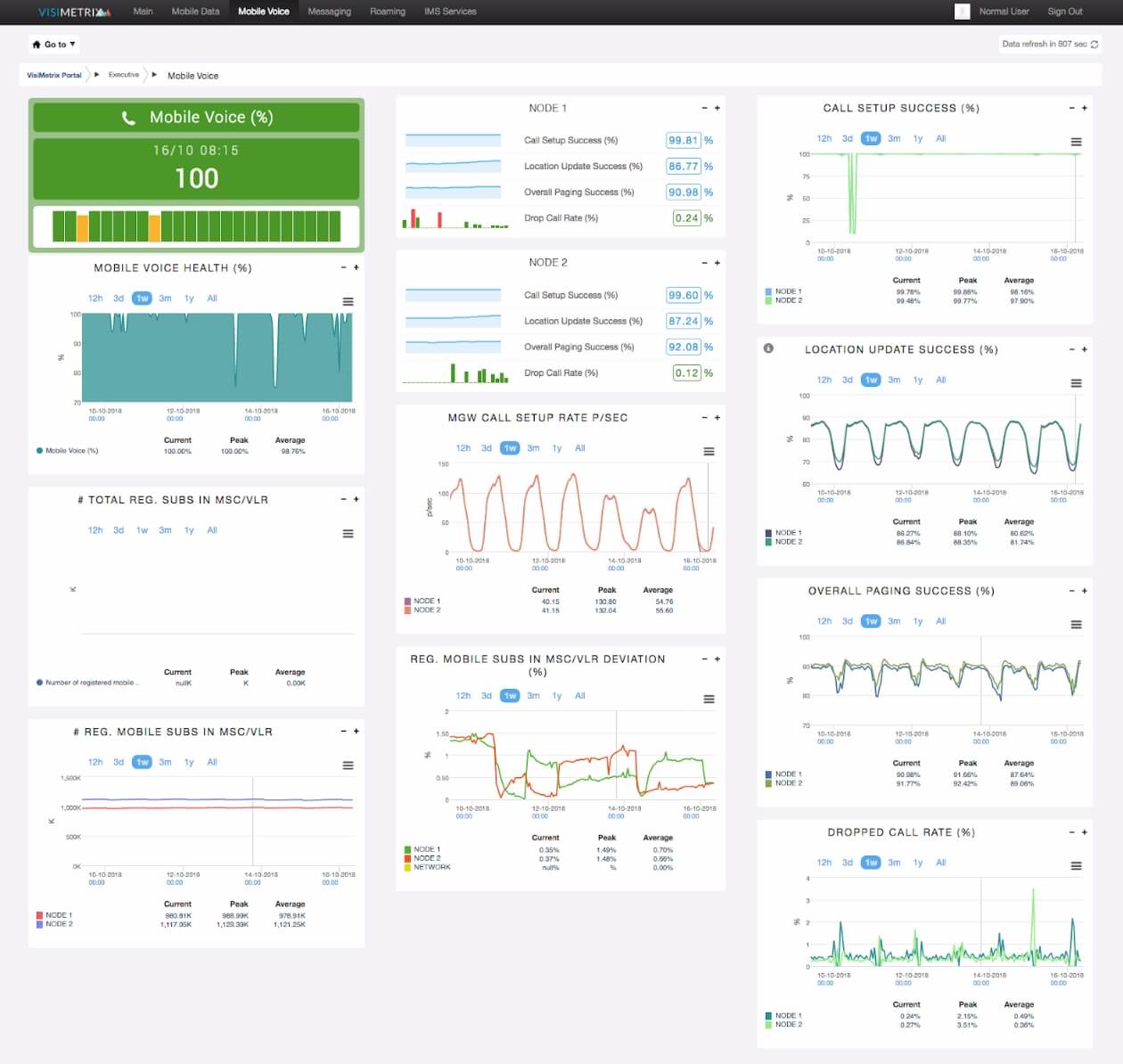 Over the course of this engagement, Sonalake has continued to build our relationship with Three and to understand the breadth of their business more fully. We have learned how events such as the impact of Atlantic storms and the COVID-19 crisis can place extraordinary demands on networks and operations teams. Such insights have been invaluable in helping us evolve and adapt VisiMetrix to continue to support Three in delivering transformational change throughout its national network, including on the Atlantic island of Arranmore.
How does it work in a real environment?
If you want to see how VisiMetrix works in real-life scenarios – sign up for one of our live demonstration sessions where our product team will guide you through its basic concepts and demonstrate how VisiMetrix can help you transform your network operations.