Sonalake was again proud to sponsor and volunteer at CreativeTechFest, the annual showcase for TechSpace, an educational movement that inspires young people to become digital creators, inventors and makers through free access to hardware, software, trained youth workers and creative mentors.
This year's exhibition focused on showcasing the work of 1000's of less advantaged young people who take part in the TechSpace programme from youth clubs, schools and gaelscoileanna all across Ireland.
Last year the event took place at the Convention Centre Dublin, this year, with COVID restrictions, "in-person" exhibiting was not possible.
To help provide a memorable experience, Sonalake assisted the organisers in building a Virtual Exhibition Hall! In this virtual reality world, visitors can browse the Videos and Images of the tremendous work done by the young people!
Impressively, more than 150 projects were submitted this year; from 3-D printing, circuitry, mobile app development, robotics, animation, computer science, and more. Creativity, collaboration, critical thinking and confidence are skills at the heart of TechSpace activities and spaces that have sprung up in organisations such as YMCA, Ográs, Foróige and Youth Work Ireland.
" With this type of talent on show, the future's looking bright! " - Marian Marianne Checkley, TechSpace CEO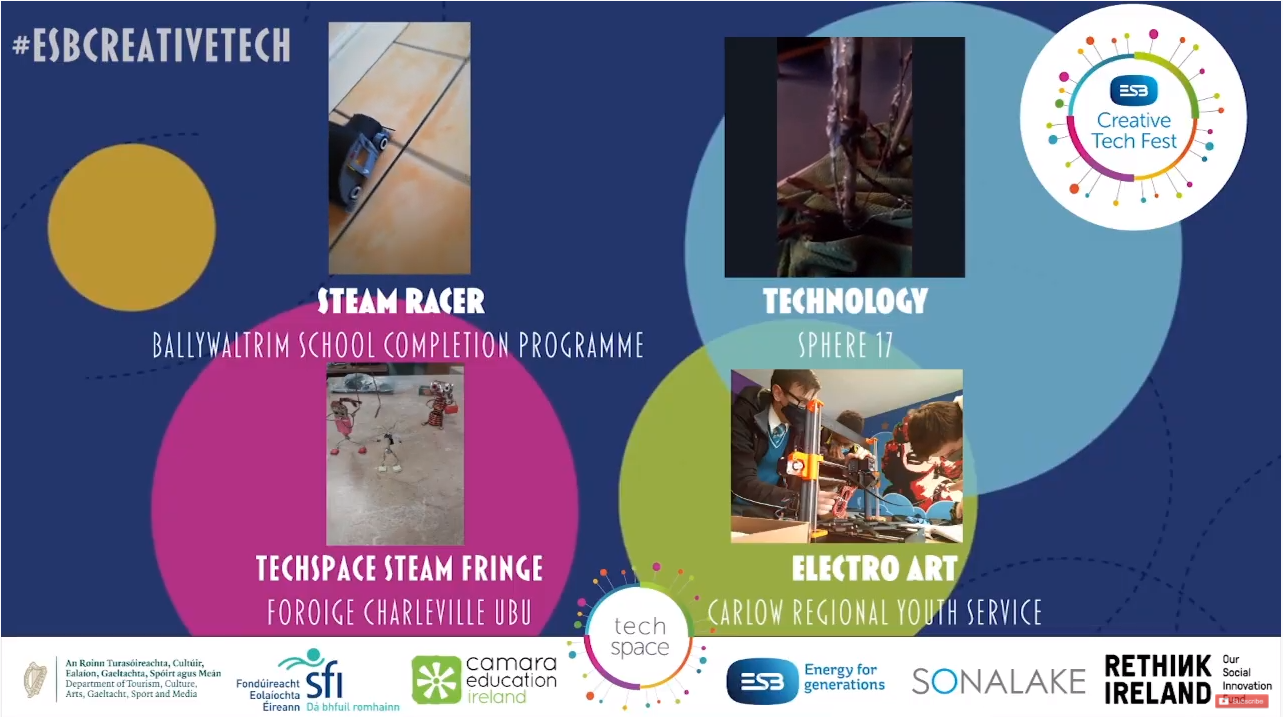 Kudos to the organising team for such a fabulous event. Well done to the winners and all the TechSpacers who took part this year! We hope to see you all at the next Creative Tech Fest!
For more information check out www.creativetechfest.com