Enet has an extensive wholesale telecoms network in Ireland - comprising metro fibre networks, a unique fibre backhaul network, one of the largest licensed wireless networks in the country, as well as ninety regional co-locations centres.
Enet currently works with over 70 different retail service providers to bring high-quality fibre and wireless connectivity to over one million end users throughout the country.
The Challenge
Enet offers carriers a wide and innovative range of wholesale products and services, ranging from Managed Services, Infrastructure Access and Direct Internet Access, among others.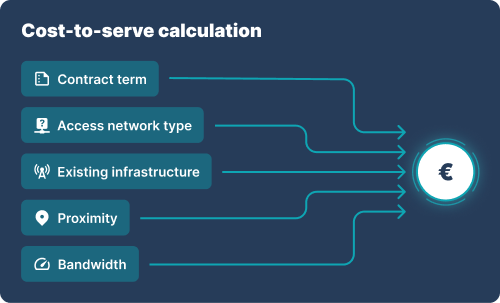 Ensuring that customers are quoted fairly and equitably for the products is challenging when the product price is dependent on many different factors, such as proximity to existing infrastructure, (whether Enet's own or that of other providers), bandwidth, contract term and access network type.
This challenge created an opportunity for the creation of an automated Self Service CPQ engine to help Enet's business customers, through a self-service portal, to quickly generate accurate quotes and continue on to order fulfilment of the selected products.
The Solution
With our expertise in UX design, software solutions and telecommunications, Sonalake worked with our client to analyse the customer journey, determine the product variants and factors impacting the product quote process, and advised on the best technical solution to support the various functional and non-functional requirements for the solution.
The resulting solution has an easy to use interface that allows the business customer to quickly and easily compare various products and options to determine the best quote for their needs. It leverages multiple data sources, including premises, spatial, network and commercial data.
The solution was built on leading cloud based software (AWS), leveraging security, reliability and failover advantages.
The solution also offers APIs towards client Retail Service Providers to facilitate business customer automation.
The solution was engineered to allow for the modification and addition of products and pricing through configuration.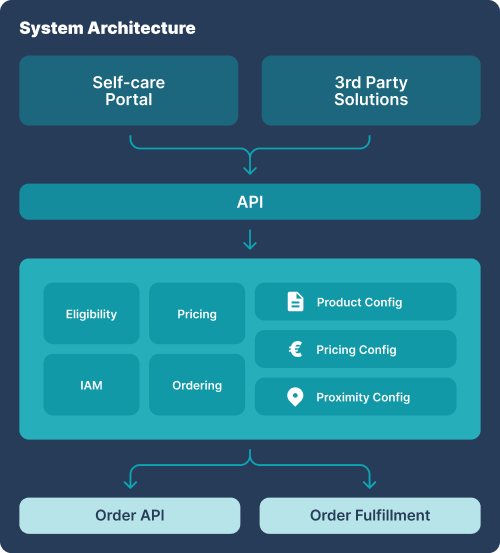 The Process
Sonalake used Agile methodologies with a consultative and iterative approach to ensure that requirements were fully understood and implemented. Feedback (through sprint demos) ensured that Enet were always engaged with the ongoing solution development.
The Result
Enet's customers are delighted with the simplicity and usability of the Enet CPQ solution. It reduces their turnaround time on quotation, allowing them to make decisions quickly. This in turn allows faster sales for Enet.
The collaboration with Sonalake to deliver upon our self service pricing and quotation solution was an exceptional experience. The Enet and Sonalake teams worked hand-in-hand on the user experience design to make a complex underlying technical engine accessible to all users. The solution now plays a central role in our value chain, automating and assuring a complex business process to deliver an efficient experience to our business clients.

- John Gilvarry, CTO, Enet